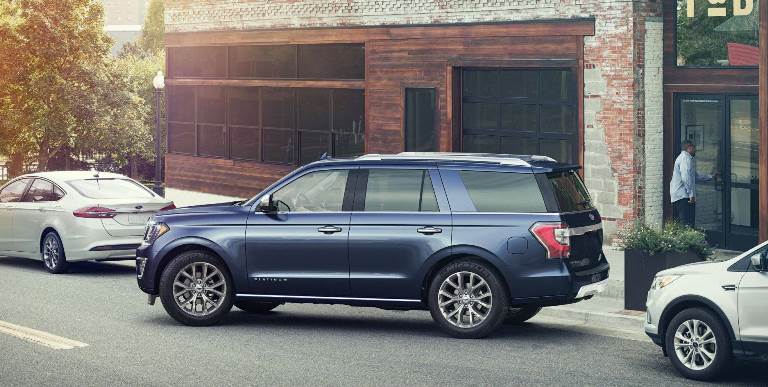 Looking for a new 2018 Ford model for sale in the Columbia and Sullivan, MO areas? We've got the best selection of new Ford models here at Joe Machens Ford! Finding the right vehicle for you is an extensive task. With so many models, trims, and segments narrowing it down can start to feel a little exhausting. We get a lot of questions from drivers during their search and one that we hear a lot is, "What's the difference between an SUV and a Crossover?
If you, like many drivers in the Columbia, MO area are wondering if there is a difference or if it's just marketing jargon, we're here to help. There is a difference between SUVs and crossovers, and it all comes down to the platform.
Traditional SUVs are built to handle harsher conditions, so they use a truck chassis with a body on frame architecture. This build means that the body and frame are separate during construction and placed together later. Meanwhile, a crossover uses a car chassis with a unibody architecture. A unibody build means the body and frame are constructed as one unit.
While there are technical differences, it may not matter that much. Thanks to recent automotive innovations, both segments now share features that once made them more separate. "SUVs" sometimes use a unibody build while "crossovers" utilize SUV traits like all-wheel drive systems.
At Joe Machens Ford, we offer both. Models like the 2018 Ford Expedition embody the traditional aspects of an SUV. It's a conventional truck-based SUV with all the perks like a towing capacity of more than 9,000 pounds. Meanwhile, the 2018 Ford Escape reflects all the boons of a modern crossover with efficient engine options and innovative styling.
Though there are differences between the two segments, we find that picking the right vehicle for you is less about what it's classified as and more about how it fits your needs. So, we invite you to visit us today at 1911 W Worley St., to explore all your options.