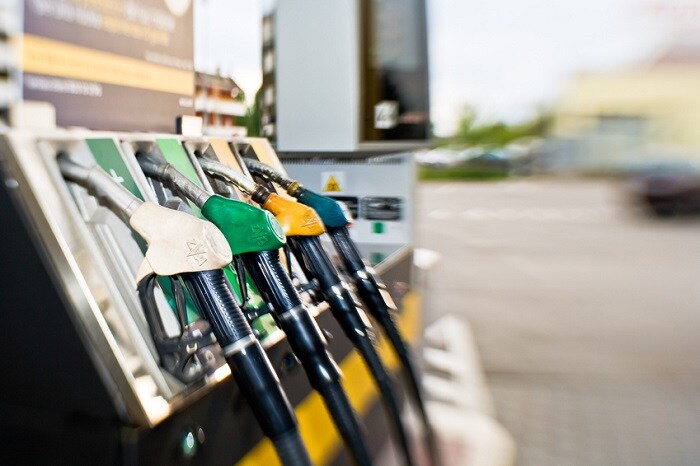 Summer is the perfect time to take your Ford car out on an adventure. Whether it's a long road trip or a weekend getaway from Columbia, MO to the Lake of the Ozarks, you'll probably want to spend more time having fun and less time at the gas pump. Luckily, there are many simple things you can do to save fuel.
1. Drive Smart
Not only will driving smart keep you safe, it will also help you save on gas. Driving aggressively, constantly starting and stopping, rapidly accelerating, and driving at high speeds are all driving behaviors to avoid. According to the U.S. Department of Energy, driving this way can lower your gas mileage by roughly 15 to 30 percent at highway speeds and 10 to 40 percent in stop-and-go traffic. So remember to practice safe driving every time you're behind the wheel.
2. Remember Regular Car Maintenance
To keep your vehicle in good condition it is important to stick to a regular maintenance schedule. When the parts of your vehicle are not working as they should your car is having to work harder and therefore will burn more fuel. Make sure you have clean oil, your tires are in good condition, and that you schedule a regular checkup at least once a year at a Ford service center.
3. Ensure Your Tires Are Properly Inflated
When your tire pressure is low, you risk compromising braking, cornering, and stability functions. Low tire pressure also affects your fuel economy. Poorly inflated tires mean your car has to work harder to move the car forward since the tires aren't making great contact with the road. Avoid this issue by ensuring your tires are always properly inflated.
4. Be Efficient
Combine as many trips as you can into one trip to avoid having to use your vehicle more than you need to.
5. Turn off Your Air Conditioning
This can be difficult, but if you don't need it, turning off your air conditioning can save on fuel.
From all of us at Joe Machens Ford, we wish you a great summer!