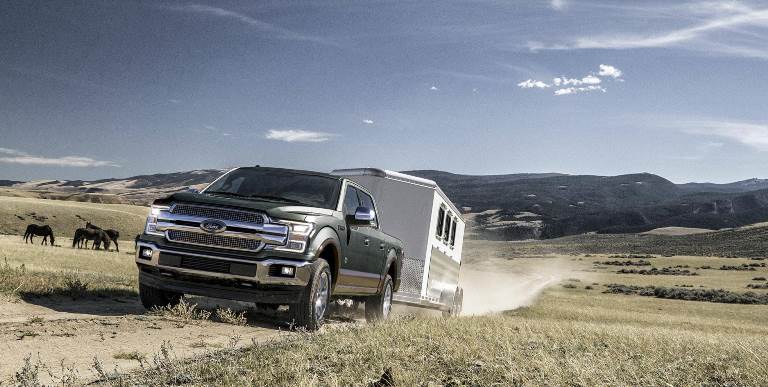 Here at Joe Machens Ford, we have a variety of SUVs and trucks to help you cruise from point A to point B with a trailer. Not to mention, we'll even provide with a few pointers before you set out on your next adventure. If you wish to speak with one of our representatives, we encourage you to give us a call at 573-271-2024.
Whether you're interested in the strong Ford F-150 or the Ford Explorer, our service center can properly install a trailer hitch and receiver. We'll even show you how everything works, so you can tow your landscaping equipment, off-road vehicles, or boat with confidence. We must add, each vehicle has a different towing capacity. For instance, the Ford F-150 has a 13,2000-lbs. maximum towing capacity, while the Ford Explorer has a towing capacity up to 5,000-lbs. With that being said, you should always be mindful of the weight of your trailer and the equipment on it.
When towing, it's important to make wider turns to prevent the trailer from hopping or scarping the curb. Additionally, we recommend that you adjust your side mirrors in a fashion that allows you to see the road and the trailer. That way, you can keep an eye on the trailer and make sure that it isn't swaying into another lane and stays directly behind your vehicle.
Visit our Ford dealership near Moberly, MO to learn more about towing and our Ford cars for sale. We offer affordable financing and leasing plans, so you can be driving away in no time. You can find us at 1911 West Worley and we hope to see you soon!