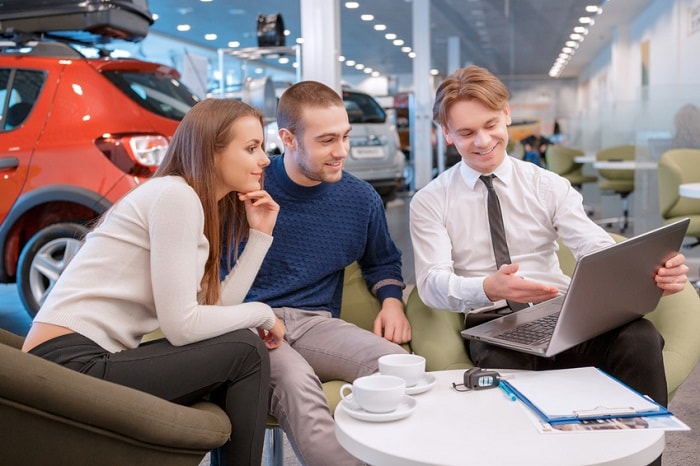 Buying a new car is both exciting and a bit overwhelming. From narrowing down your endless options to sticking to your budget, it can seem like you'll never find the perfect car that matches all your wants and needs. Here at Joe Machens Ford, we want to help drivers in the Columbia, MO area not only find their perfect match in a vehicle, but feel confident in the car-buying process as well.
Buying a car can seem like a game--dealing with the dealership, getting the right price, and driving away feeling like a winner. To that end, we're addressing some popular car-buying myths that have cropped up over time and giving you tips on what works.
One of the oldest and most popular myths is that you should buy a car on a rainy day. The theory is that no one will be shopping and therefore the dealership will give you a better price to make a sale. However, this myth is false for two reasons: the first reason is that many shoppers try this technique, meaning that rainy days are often actually busy. The second is that the manufacturer restricts dealerships, so the discounts we offer on a rainy day are the same on a sunny day.
Other myths concerning hiding your intentions on leasing or trading-in to get a better price are also false. In truth, they only take up more time. Here at your Columbia, MO Ford dealership, we'll never offer you a worse deal because you want to lease or trade in. In fact, we have special options when it comes to trade-ins, leasing, and financing.
Speaking of financing, you may hear that getting a bank loan is the smart choice, and we encourage you to compare loans. However, we provide tailored leasing programs that often offer you better rates.
Here at Joe Machens Ford, we promise to provide honest, transparent facts and offers to all drivers. Feel free to explore our site for offers and new 2019 Ford models for sale, and contact us with any questions.