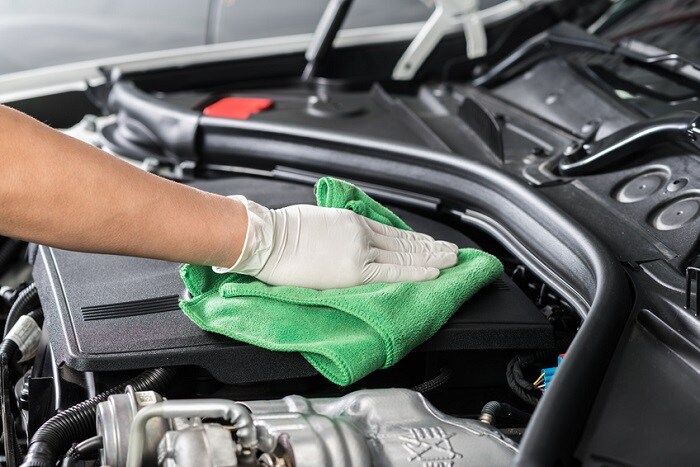 Your vehicle's engine is probably not something you pondered over while looking at vehicles. Most people assume it's just a take-what-you-can-get feature. However, there is a wide variety of engines and lots of vehicles come with the option to choose which one you prefer. At Joe Machens Ford, we look at common types and terms to help you decide.
Parts of an Engine
· Liters – Most engine descriptions start with the liter size, which is the total volume of your engine's cylinders.
· Cylinders – The second term is usually the amount of cylinders or chambers your engine utilizes to burn gasoline and generate power for your vehicle.
Engine Types
· Four-Cylinder – A four-cylinder engine has one engine block, usually in a straight line, of four cylinders. These vehicles are usually more fuel-efficient, since they aren't burning as much power. Typically, sedans such as a Ford Edge, or smaller SUVs, such as the Ford Escape use a four-cylinder engine.
· V6 – A V6 engine has two engine blocks of three cylinders, in the shape of a 'V'. Some vehicles, such as the Ford Explorer give you the option to upgrade to the V6 for more power.
· V8 – A V8 engine has two engine blocks of four cylinders, in the shape of a 'V'. Vehicles that use a V8 engine usually require major power for towing capabilities like Ford trucks, or for better performance. In fact, Car and Driver calls the Ford Mustang's "rip-roaring V8" more powerful and better than ever.
Still unsure? Let us help! Our Ford dealership near Sullivan, MO is happy to help. Stop and visit us at 1911 W. Worley Street in Columbia, MO, or give us a call at 855-223-9270 with any questions. We'll see you soon!