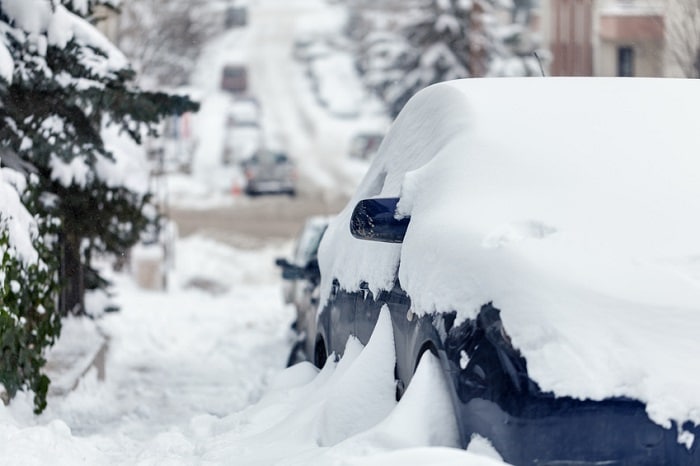 Whether you drive a 2018 Ford F-150 or a Ford Focus, winter maintenance is always important. Luckily, we can prepare your vehicle for the bitter cold months ahead at Joe Machens Ford. Of course, if you're searching for a vehicle with four-wheel drive, we have several Ford truck models available.
Have you replaced your battery lately? If you aren't sure or you think it's been a few years, we recommend having it checked. An old car battery is more likely to die during the winter months due to freezing temperatures. On the other hand, when the roads become slick and snowy, you need decent tires to help you stay on track. If your tires are worn down, an accident could occur, putting you in danger. Additionally, we suggest checking your heat. If it isn't producing warm enough air, then it might need a new heater core or blower motor. In general, it's always smart to keep extra blankets and flashlights for emergency situations.
Luckily, our certified Ford technicians will thoroughly check your vehicle, so you're ready to tackle the winter season. From oil changes to tire rotations and wiper blade replacements, our service center has you covered. Simply schedule your appointment online or by giving us a call at 573-754-7021. We work diligently and efficiently, so you can be safely driving down the interstate in no time.
Don't let winter take a toll on your vehicle this year! Stop by your trusted Ford dealership near Moberly, MO, so our service mechanics can take a look at your car. While you're waiting for us to finish up, we encourage you to test drive Ford cars on our lot.