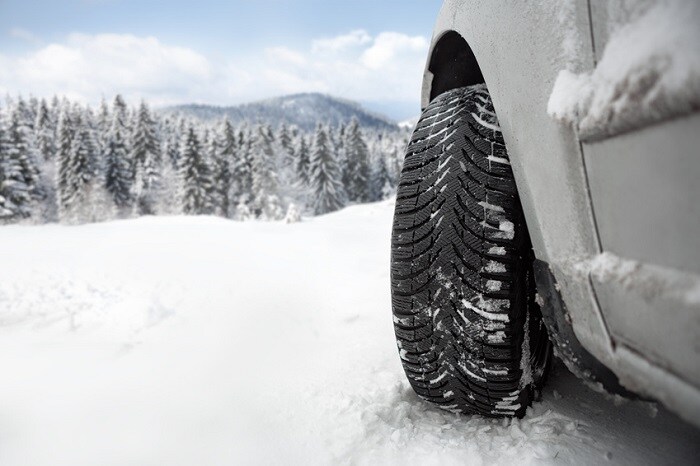 Getting from one point to the next during the winter is a difficult task for drivers. Between the slick roads and falling snow, you always need to be on your "A-game." Don't worry, we're here to provide you with a few tips at Joe Machens Ford. Our staff members are always here to assist you and to answer any questions that come to mind.
Frequently checking the weather is always helpful during this time of year. That way, you know what to expect before you hit the road. Typically, weather stations and news channels will let you know about inclement conditions. If you must commute to work or travel, we recommend driving with at least a half tank of gas, so if you happen to find yourself in an unfortunate situation, you can keep yourself warm until assistance arrives.
Of course, increasing the distance between your car and the vehicle ahead helps you avoid a possible collision. The streets are slick this time of year, so changing lanes and stopping is much harder than usual. On that note, driving slower during winter weather keeps you and others safe, allowing you to easily maneuver your vehicle compared to driving at a faster pace.
It doesn't hurt to have your tire tread, brakes, and fluids checked out at our Columbia, MO Ford dealership. Our intelligent technicians will inspect your car. If we think your Ford vehicle needs any new parts or replacements, we'll let you know!
Stop by your trusted Missouri Ford dealer to find out more about winter driving. If you're ready for a new Ford F-150 with four-wheel drive capabilities or one of our other Ford cars for sale, we have plenty to offer. We can't wait to meet you!