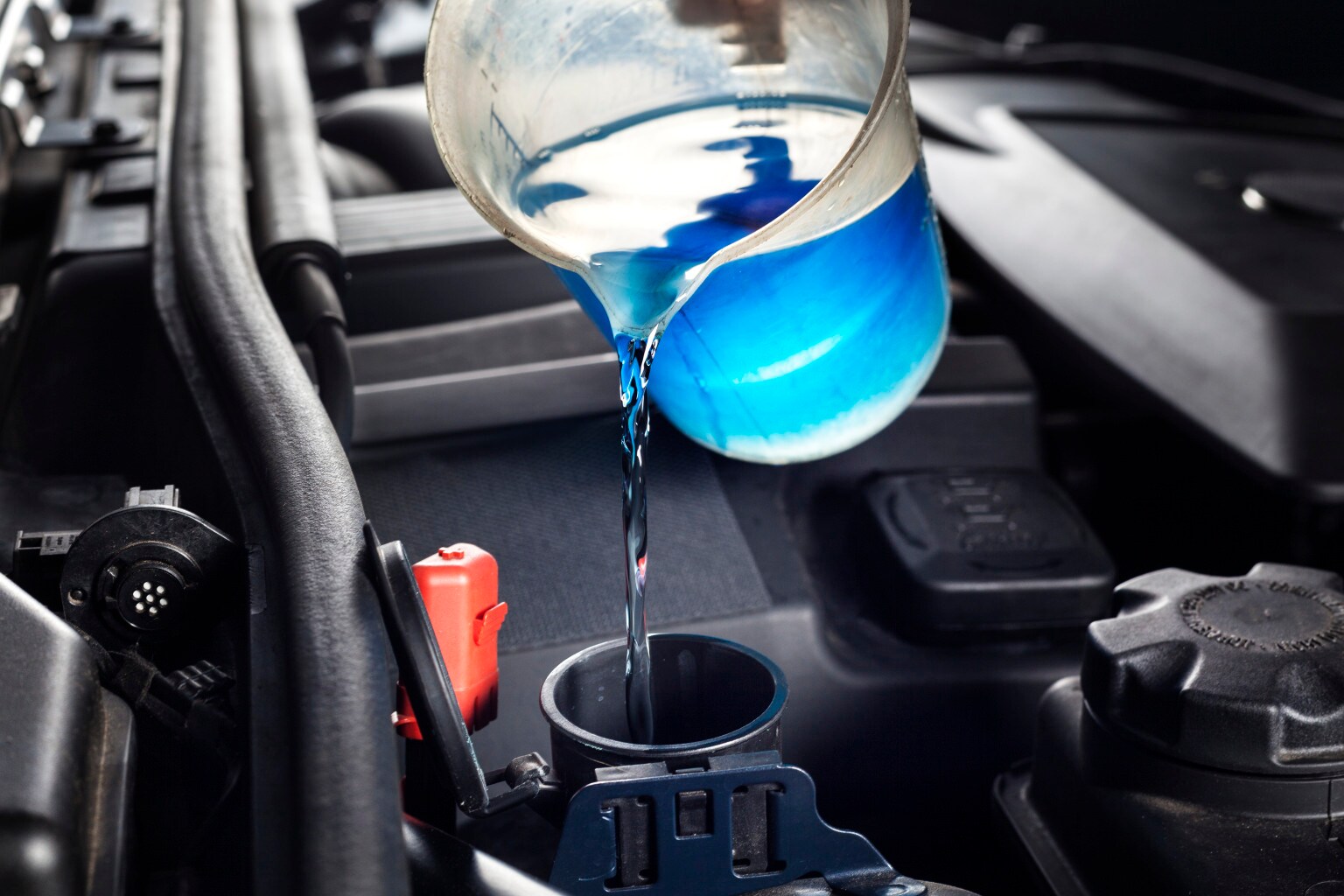 While your car might be running fine, it's crucial that you keep an eye on your vehicle's fluids. Whether one of the substances becomes dirty or it's reading at a low level, you run the risk of engine failure or other mechanical components not working the way they should. Luckily, we're here to help at Joe Machens Ford.
One fluid that is often overlooked is transmission fluid. If your car is making a whining sound or shifts hard, then it might be time for a replacement. Over time, metal shavings and other debris build up, inhibiting smooth gear changes from occurring.
Windshield wiper fluid may not seem important, but it is. This vital liquid clears bugs and other rubbish out of your view, providing you with a safe drive. Without it, you wouldn't be able to see the road as well when something splatters on the glass in front of you. If you happen to notice that you aren't able to come to a stop as quickly as you used to, it could be time to check your brake fluid. Whether you're running low or need a flush, our trusted Missouri Ford dealer has your covered.
By now, you've probably made the decision to swing by our service center. Our certified technicians can check the fluids mentioned above and a few other to ensure that your vehicle is in perfect running order. Not to mention, we can also rotate your tires and check your battery, so you're killing two birds with one stone. As you wait, we encourage you to take a stroll around our showroom where you can find a few different Ford cars for sale.
Now that you understand the importance of your vehicle's fluids, it's time to schedule an appointment. You can choose your time slot on our website or by giving us a ring at 573-754-702. We look forward to seeing you at our Ford dealership near Sullivan, MO soon!