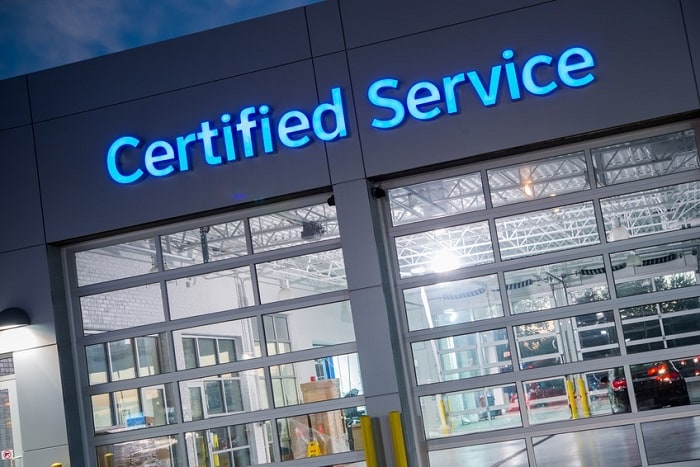 Vehicle service and maintenance are the crucial parts to car ownership that often fall into the back of our minds until something happens. At Joe Machens Ford, we pride ourselves on our excellent Ford service center, but did you know that we offer more? Sticking to routine maintenance can be hard enough, and in the unfortunate event that something happens to your vehicle, you need to know where to go.
Many drivers may not know that service centers are different from collision centers, so we're here to help you learn what each offers. Drivers in the Columbia, MO area who require regular service on everything from an oil change to parts replacements will find everything they need at our Ford service center. With a state-of-the-art facility and expert technicians, we can address most issues from wheel alignment to battery life.
When you need an extensive body or structural repair due to a collision or other accident, you need the services found at our East Collision Center. Our auto body shop in Columbia, MO offers 38 service bays and many highly trained body and paint technicians. As an I-Car certified center, you'll have peace of mind knowing that our certified technicians are capable of returning your vehicle to its former glory.
Likewise, our Machens Body and Paint Center is the most advanced auto body repair facility in the area. As an I-CAR Gold Class rated center, you'll get the best service provided by the top technicians in the country.
When it comes to any type of vehicle service or repair, no matter how small or large, we're fully equipped at Joe Machens Ford. From collision repair to tire rotations, our full range of services is your one-stop-shop for trusted service. Visit us today to learn how we can help you get back on the road.